TIARE
TAHITIAN GARDENIA OR TIARE FLOWER GROWS IN TAHITI. THE LARGEST ISLAND OF FRENCH POLYNESIA IN THE SOUTHERN PACIFIC OCEAN. INSPIRED BY NATURE , WE DESIGN A LOT OF STYLES OF TIARE FLOWERS IN VARIOUS SIZES AND COLOR.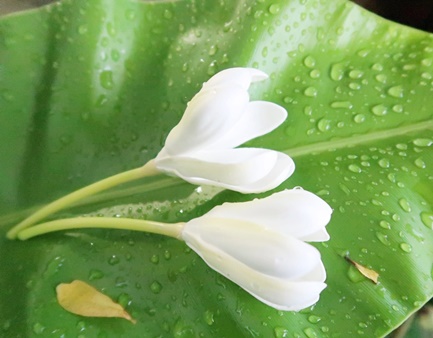 Natural look blooming tiare with white and light green. we add light green on stem to make it more natural.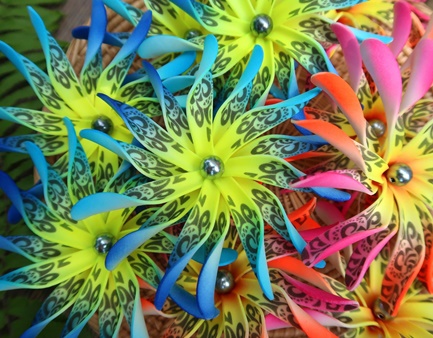 The combination of tribal design and twisted petal makes it outstanding. Seapearl center matches with black tattoo printed.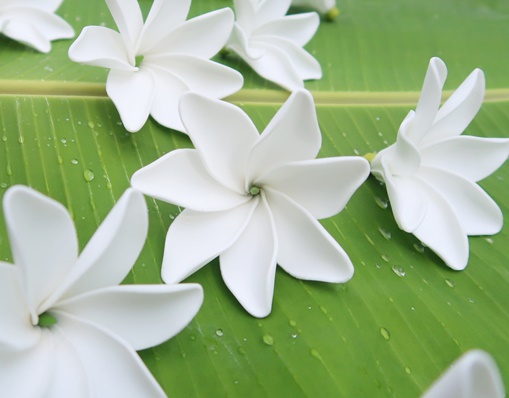 tiare blooming with curly edge looks stunning and real.The best choice for hairpick or hairclip design.